RENEW SKIN CLINIC DUBLIN, DROGHEDA AND NAAS
Sinead and Jeanette are delighted to welcome you to Renew Skin Clinic. As Aesthetic nurses with 15 years experience in the industry we have always believed that women and men want to look great for their age and so at Renew Skin Clinic our nurses alway offer a natural realistic treatment program to keep you looking like you but better.
Our nurses have years of Aesthetic experience to enable them to give you the information and advice that will best suit your needs. We pride ourselves on discretion and privacy and in making your visit to Renew Skin Clinic as comfortable and as informative as possible.
Renew Skin Clinic is conveniently located off Lesson Street, in Dublin 2. We have recently opened clinics in Bath Avenue, Dublin 4, Naas Co. Kildare, Drogheda, Co. Louth and The Shearwater Hotel, Ballinalsoe, Co Galway. The clinic was established in 2006 by Jeanette Dunne and Sinead Gallagher both experienced Registered General Nurses who trained in St. Vincent's University Hospital, Dublin.
Staffed by fully qualified Healthcare Professionals, Renew Skin Clinic is dedicated to offering discreet and personalised aesthetic treatments and particular attention is given to clients privacy and confidentiality.
Renew Skin Clinic use the latest technology and techniques to deliver advanced skin and body treatments. All aesthetic procedures are carried out by a Registered Nurse or a Medical Practitioner.
WHAT PEOPLE SAY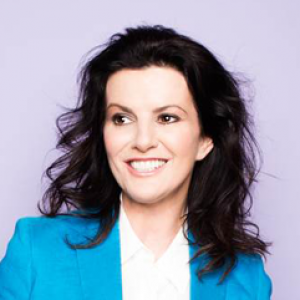 So, as the number fifty is edging closer every day... I have decided to try and save my face from falling into the sea! I would never be able for plastic surgery, the word alone makes me feel nauseous. After much research via chat with girls and the interweb, I decided to try Ultherapy...

An ultrasound treatment that stimulates collagen. I had two treatments, which I'd describe as not painful but not as nice as a facial! Well, I declare to God, I'm pretty sure I saw an improvement in the jawline straight away! Just a little tighter...but the nice part is that it continues to work as time goes on. I will definitely have it again next year.
#SavingFace
I had two children in two years and needed to get back into shape quickly for my return to work. Diet and exercise are essential, but the treatments at Renew gave me the boost that I needed.

Sinead and Jeanette advised me on the right treatments post-baby and with their expertise and guidance, I saw results really quickly. Thanks Renew!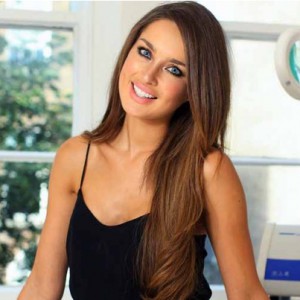 My Best Beauty Spot - Renew Aesthetic Clinic, the only place I'll go for my Microdermabrasion.