View Our Selection of Treatments For Cellulite, Inch Loss & Orange Peel Skin
Icoone
Nearly three decades ago, Dr. Zein Obagi redefined skincare to include the concept of creating and maintaining healthy skin instead of only treating skin disease. This new philosophy led to the development of some of the most widely recognized skincare products and solutions recommended by physicians.
Endermologie / Lipomassage
Microdermabrasion is a skin-deep exfoliation process is carried out using a Diamond-Chip wand to gently polish away the top layer of skin, revealing a smooth and vibrant complexion. Microdermabrasion is commonly used to treat and / or diminish:

Blackheads and whiteheads.
Fine lines and wrinkles.
Sun damaged skin.
Acne prone skin.
Superficial age spots.
Hyperpigmentation
Oily skin and dry patchy skin.
"This combo suited me – the microdermabrasion polished up my dull skin, while WEEKLY PEELS SLOUGHED AWAY DEAD SKIN CELLS...I loved co-owner Sinead Gallagher a former nurse at St Vincent's Hospital) for her warm, no-nonsense manner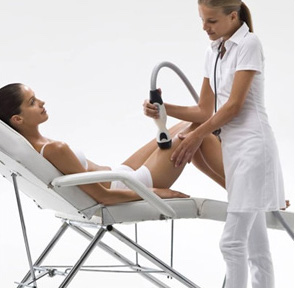 Viora Reaction
A Glycolic Facial Peel is an intensive exfoliation that will smooth and refine all types of skin including mature, sun damaged and pigmented skin with no downtime. As we age, the metabolic rate of the skin slows down and it takes longer to renew itself resulting in our skin becoming thicker, duller and drier as oil glands become less active.

The skin benefits of Glycolic Acid are well proven. Glycolic Acid reduces the appearance of fine lines and wrinkles, helps re-hydrate the skin, reduces roughness and dryness, and improves acne and acne scaring.