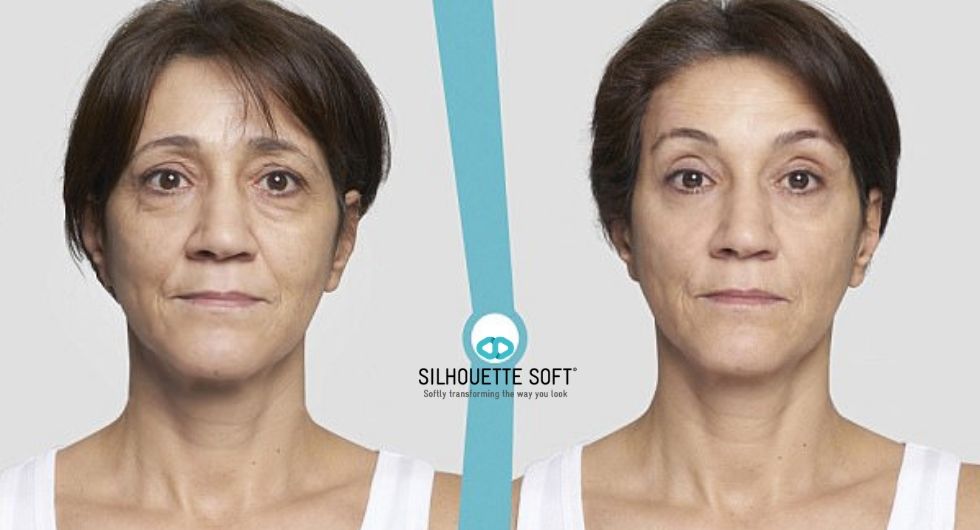 Introducing Silhouette Soft..
This is the future of anti-ageing
04 July 2019
Silhouette Soft is a revolutionary thread lift treatment that helps to treat signs of ageing, giving you a naturally refreshed appearance.
It is suitable for both men and women and for any skin type and it has a dual effect – the initial lift and collagen regeneration – that can take years off your facial age.
Using 10 sutures per patient, the 'lift' procedure is an increasingly popular method of achieving facial rejuvenation.
Silhouette Soft thread sutures both lift and regenerate the mid-face, jowls, and neck for an immediate and long-lasting effect.
The new 'lift' technique, offers an alternative approach to facial rejuvenation, allowing for a better overall effect.
By repositioning the tissues, Silhouette Soft then stimulates Type 1 collagen fibers, which are flexible and malleable, and natural looking result.
The instant effect is a tighter and lifted silhouette.
With sagging jowls eliminated, the clients appearance is revitalized.
We can start treating clients at an earlier age to prevent signs of aging. Clients start from their mid-30s and go up to mid-60s. What they share is mild skin sagging, jowls, and loss of contour and definition.
The outcome depends on the thickness of the skin, so we always recommend a consultation; which is free of charge, to ensure a person is the best candidate for the Silhouette Soft lift.
Chat to a member of our team today!