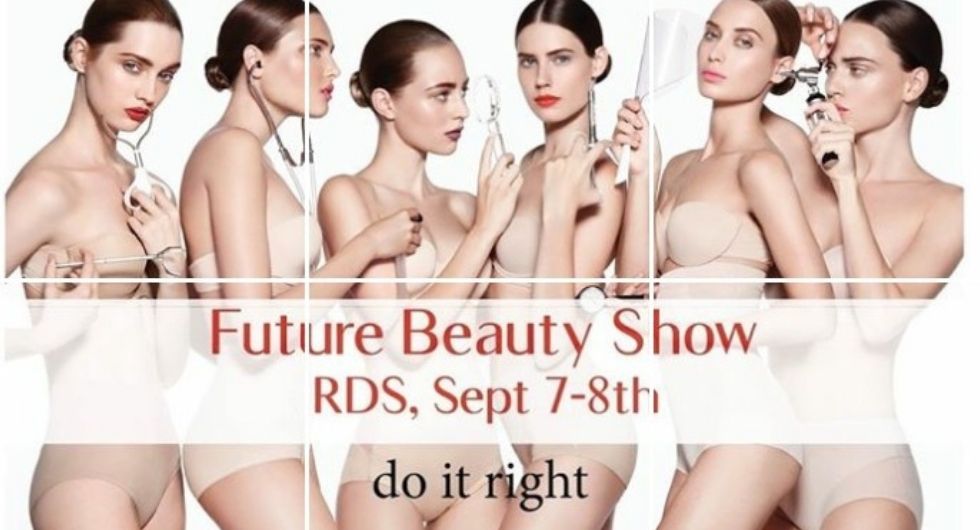 Find Out What You Need to Know at Future Beauty
04 September 2019
This week on the Renew Skin Clinic blog, we'd like to fill you in on an excellent upcoming event, The Future Beauty Show. As a nurse-led clinic delivering the highest standards of care to our clients along with revolutionary treatments, we are passionate about helping our clients learn how they can continue to look their best at every stage of their life. There aren't many events that we would recommend to help our clients do this, but Future Beauty is an exception.
The Future Beauty Show is a new, one of a kind, event. It brings together the best professionals in cosmetic beauty from Ireland and further afield. The two-day event, which will take place on the weekend of the 7th and 8th of September is a must for anyone with an interest in how to look their best. Tickets for this exciting event can be purchased by visiting the Future Beauty website.
Held in the RDS, there will be exhibitors showcasing the latest in treatment development as well as panel discussions on the best way to overcome your niggling beauty problems. Some of the expert speakers include plastic surgeons, dermatologists, dentists and orthodontists and we are pleased to say, they will be joined by our very own Jeanette Dunne, director of Renew Skin Clinic.
There will be insightful discussions and live demos of treatments so that you can see what's involved first-hand.
Jeanette will take part in a panel discussion around the topic of fat reduction on Saturday afternoon at 3.45 pm, which will involve an overview of the various treatments available and how to decide which one is right for you. We will also be involved in a live demo.
If you come along on Sunday, at 1.45pm, Jeanette will be taking part in a panel discussion on the topic of non-invasive ways to alter nose and facial contours. This topic centres around the use of fillers and the importance of the correct use of this treatment to avoid nasty side effects.
That's not all though, you can see the full list of discussions to be held over the weekend on the Future Beauty Show website.
We've seen the list of exhibitors and there's going to be lots of big industry names in attendance, such as Image Skincare, one of the ranges we stock here at Renew Skin Clinic. Skinceuticals, Dermalux and the Institute of Dermatologists will also be exhibiting at the event, to name but a few.
The Future Beauty Show is a wonderful development in beauty events. For the first time, the best clinical beauty treatment providers will be able to meet the public for two whole days to share our insight and know-how. We don't want to see anybody suffer from the trauma of a badly administered treatment or the use of the wrong treatment or product for them. That's why we are keen to share our knowledge so that when you go to enquire about such treatments, you know the questions to ask and what to watch out for.
We, at Renew Skin Clinic, are looking forward to the Future Beauty Show in the RDS on the 7th and 8th of September. We hope you can join us! If you do come along, make sure to stop by our Renew Skin Clinic stand to say hi, we'd love to see you and have a chat.