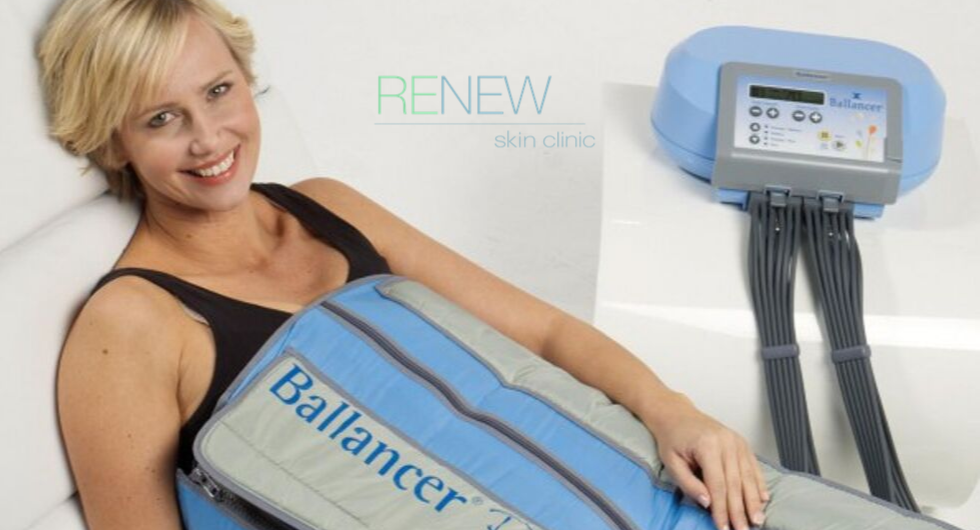 Look More Like You Post-Pregnancy with Treatments from Renew Clinic
17 September 2019
Having a baby is a joyful time of life. From finding out the news to the day your little addition takes their first gasp of breath, it truly is magical. But as mothers ourselves, we're aware of the toll pregnancy can take on your body.
From hormonal changes, an increase in size, weight, energy, not to mention the emotions that can arise during this time, having a baby is hard on you. Of course, it's all worth it when you meet your beautiful bundle of joy, but there's nothing like a little pick me up to help you feel a little more like your old self during and after pregnancy.
At Renew Skin Clinic, we offer two treatments in particular which are beneficial to expectant and new mums. These treatments will help you feel relaxed, revived and can even help you regain your pre-baby shape.
Pre and During Pregnancy - Body Ballancer
First up is the Body Ballancer, a treatment you can continue to have throughout your pregnancy. During this treatment you are wrapped up in an inflatable compression garment which performs a massage over the different areas of your body.
The Body Ballancer is made up of lots of air pockets which target different areas. This design is what makes it particularly useful during pregnancy, all we have to do is disable the sections around your tummy so that your precious cargo won't be disturbed. For this reason, as long as you have your doctor's approval, a Body Ballancer treatment can be carried out throughout pregnancy. Although we generally recommend restricting use to the second and third trimesters.
A Body Ballancer treatment is relaxing as you rest while the compression garment gets to work. There's nothing uncomfortable involved, you will have some time to chill and relax before resuming your daily activities feeling revived.
The Body Ballancer is not just a relaxation treatment, however. The compression treatment works to stimulate the lymphatic system helping moving lymph around your body so that it can clear toxins from your body more effectively.
During pregnancy swelling and water retention can be a cause of discomfort for many women. The Body Ballancer can help ease these symptoms while also reducing the formation of cellulite and varicose or spider veins. This relaxing treatment is an ideal way to take time for yourself while also doing as much as you can to keep your skin and lymphatic system healthy throughout your pregnancy.
The Body Ballancer can also be beneficial after baby arrives. However, to ensure that no complications arise, we recommend waiting at least 4 – 6 weeks before resuming treatment with the Body Ballancer after giving birth.
Post-Pregnancy - Icoone
Another treatment we offer here at Renew Skin Clinic is Icoone. We recommend Icoone as a great treatment when you're ready to reclaim your body after giving birth. Icoone is also a massage-based treatment, however, unlike the Body Ballancer, which uses compression to massage the skin, Icoone uses a motorised stimulating head which your nurse will pass over the areas to be treated.
The head of the massager contains micro holes which work to break down the fat in the subcutaneous layer of the skin. During your treatment, you will wear a stocking like garment over which the massager is passed. Your treatment will last about 30 minutes during which time your nurse will focus on the areas of greatest concern for you.
Icoone delivers a host of benefits to the skin post-partum. Like the Body Ballancer, it helps the lymphatic system operate at optimal conditions. Icoone has anti-cellulite technology built into the device which works to break up and smooth away those unsightly bumps. It also stimulates the fibroblasts to produce new collagen which helps your skin repair naturally, regenerating itself so that it appears soft, smooth and firm.
Pregnancy, by its nature, is always going to take its toll on women's bodies, but with cutting edge treatments such as the Body Ballancer and Icoone, feeling more like yourself needn't feel like such a challenge. They can help you keep your skin in great nick during pregnancy and get back into shape afterwards.
If you're expecting a baby or have recently given birth and would like to know about how the Body Ballancer or Icoone can help you take care of yourself while you take care of your little one, give your local Renew Skin Clinic a call or make an appointment online. Remember, at Renew we are all medically trained nurses with many years' experience, so you and your baby bump will be in good hands.
* Please Note: Our Icoone treatments are currently available exclusively in our Dublin clinic.