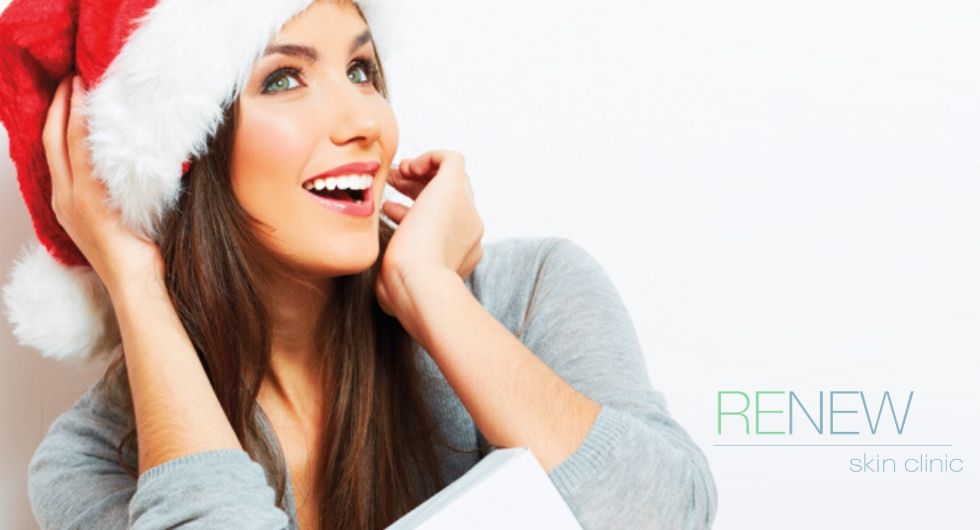 Getting Christmas Ready at Renew Skin Clinic
29 November 2019
So much to do and so little time! With Christmas flying in at an incredible pace, this week on the Renew Skin Clinic blog we want to share some of the ways we can help you get ready for the festive season. If we can help you tick a number of tasks off your list in one go, that's a good day's work for us!
Professional Skincare Gift Sets
At Renew Skin Clinic, we only work with the best professional skincare lines. Our client's safety and satisfaction are paramount, so, with that in mind, our selection of skincare products are chosen for the clinics by our owner's Jeanette Dunne and Sinead Gallagher. The lines we stock include Image Skincare and Zo Skin Health.
Both of these skincare lines are medically formulated and are what are known as cosmeceuticals. If you're not sure what the difference between cosmetics and cosmeceuticals are, check out our blog post on the topic.
At this time of year, we're happy to stock a number of skincare gift set collections to help make your Christmas gift shopping a little easier.
For example, we have the Revitalize Collection from Image Skincare which is perfect for the morning person in your life. This trio of cleanser, serum and eye gel, helps your skin wake up in no time so you can get up and glow without delay. The antioxidant and vitamin-C rich collection nourishes and awakens dull skin, even if you have a very early start to the day!
Or for someone who would love a complete day-to-night regimen, we have the Renewing Ritual Collection, also from Image Skincare. This beautiful gift set includes all of Image's ultimate rejuvenation products and comes in a beautiful keepsake box. The set includes the MAX™ stem cell facial cleanser, AGELESS total pure hyaluronic filler, VITAL C hydrating repair crème, the I MASK firming transformation mask and the ILUMA™ intense brightening serum. This gift will not only make the recipient's skin feel amazing, but it will also help achieve real results as they brighten, tighten and firm the skin.
Gift Cards
However, we know that not everyone is easy to buy Christmas gifts for. Would they rather a gift set or a treatment – but what treatment? We know, it can be a minefield! So, to make it really simple, we are happy to have Renew Skin Clinic gift cards available to suit every budget. You can choose how much you'd like to spend, and the lucky recipient gets the choice of deciding whether they'd like to purchase some skincare products for themselves or book a consultation with a member of our team to see which treatment option might be best for them. It's a win-win!
And Something for You…
Surely, we're not the only ones who like to pick up a little treat for ourselves when we're Christmas gift shopping? It's hard work and we do deserve it, after all! If you're like us and fancy a little treat for yourself, we have a range of treatments available to help you look and feel your very best this holiday season.
Whether you want to look slim and trim in your party dress or feel like your skin could do with a boost thanks to a medical grade facial, at Renew Skin Clinic, we have you covered. And, we will have some very tasty offers on Black Friday, so complete the form at the bottom of our about page to add yourself to our mailing list and be the first to find out about them!
You can also check out our November special offers on our website, before they fly away. This month we have offers on laser hair removal, full face IPL treatments, Coolsculpting and Dermal Fillers.
If you would like to pick up a Christmas gift for someone special or to make an appointment for yourself, you can do so by contacting your local Renew Skin Clinic, or simply book your appointment online. We look forward to welcoming you to Renew.