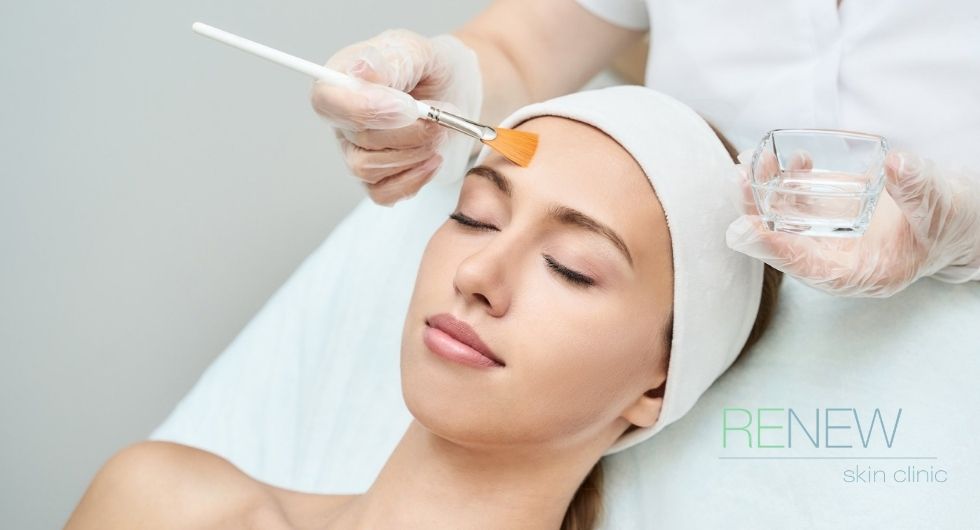 Did you ever wonder about peels and what they actually do?
29 March 2021
What is a Peel?
An advanced skin treatment that carefully uses a specifically chosen acid to create a controlled damage to your skin. This in turn loosens the bonds that hold skincells in place facilitating the exfoliation process allowing our skin to slough off old unwanted cells in the process revealing a smoother, clearer canvas. a course of peels can be a great starting point in your journey to healthier glowing skin
What can be treated?
Peels are incredibly versatile and can be used to treat a whole range of skin concerns.
Congestion/ Acne
Hyperpigmentation
fine lines/wrinkles
minimise pore size
dull, lacklustre skin,
redness and rosacea
What acids are commonly used?
Salicylic Acid
Glycloic Acid
Lactic Acid
Kojic Acid
Mandelic acid
Citric Acid
to name a few
Salicylic Acid
A Beta Hydroxy acid oil soluble, can penetrate deep into the pores and lipid layers between cells.
One of the most important ingredients in targeting and controlling Acne breakouts as well as controlling oil production.
Promotes exfoliation causing a softening and sloughing off of surface skin cells. Used in the treatment of Acne, congestion and enlarged pores, Melasma and photo ageing, the gold standard of BHAs. Professional concentrations can be up to 30% in medical peels .These are considered deep depth peels and carry some downtime, intense shedding is anticipated and expected in the days following, but can be extremely effective in treating mild to moderate Acne. Concentrations vary and are selected upon need, as always with higher concentrations the skin must be preprepared with appropriate homecare products for a number of weeks prior to treatment
Glycolic Acid
An Alpha Hydroxy acid, derived from sugar cane and also a humectant meaning it can draw water to itself. Water Soluble, it has the simplest and smallest structure, making it highly effective in penetrating the layers of the skin. An excellent exfoliant, it works to break the bonds that hold skin cells in place when used in higher concentrations.
Used in the treatment of uneven skin tone, anti ageing, hyperpigmentation and photoageing, the gold standard of AHAs.
Professional concentrations can be up to 60% in medical peels .In clinic concentrations range from 15%-45% and are selected depending on what concerns you are hoping to treat and the integrity of your skin, higher concentrations need to be built to and skin must always be preprepared with appropriate homecare products.
To schedule a phone or zoom consultation give us a call or drop us an email.
📞 016619261
📧 This email address is being protected from spambots. You need JavaScript enabled to view it.