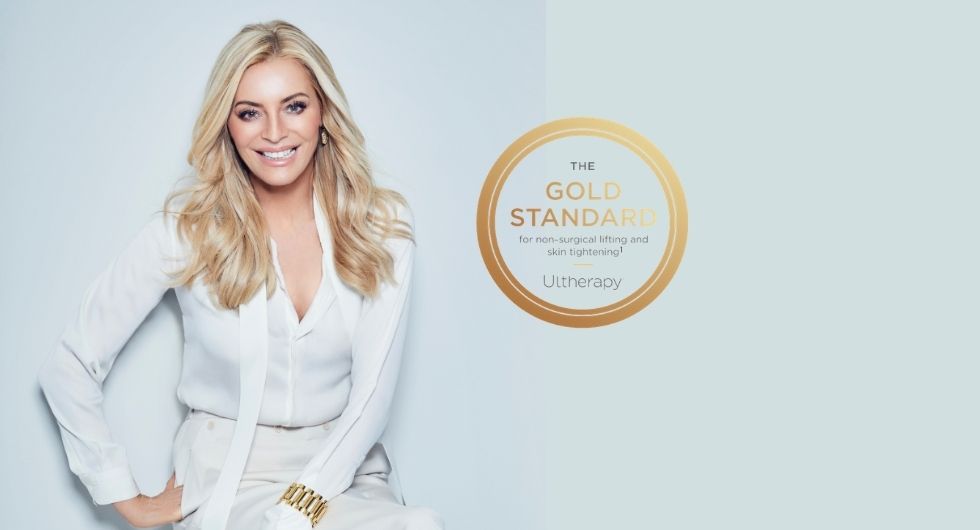 Tess Daly is the latest celebrity to reveal she is a fan of Ultherapy®
26 April 2021
Tess Daly, renowned for her age-less and gorgeous glow, has revealed she chose Ultherapy®, the non-surgical skin tightening and lifting treatment to help achieve her timeless and natural look.
Tess says "I believe in investing in my skin as I do in my general health, looking after what you have got, and Ultherapy® works with
your own skin to leave you looking refreshed and like you have had a good 8 hours sleep.Ultherapy® only took an hour with no recovery time, and over time my skin felt more radiant, boosted and fresh."
Tess will be sharing more of her Ultherapy® skin lifting and tightening experience over the next year and the reasons why she loves the treatment. So make sure you stay tuned!
Ultherapy® is also great for patients who may want to target a specific problem area. As well as a full-face refresh, you can also treat smaller areas like the upper lip, brow, lower face, neck and decolletage . During your consultation, we can determine the most beneficial treatment areas for your own beauty needs and goals
Did you know Renew Skin Clinic was awarded the best Ultherapy® Skin Clinic in Ireland in 2019
To schedule a phone or zoom consultation give us a call or drop us an email.
📞 016619261
📧 This email address is being protected from spambots. You need JavaScript enabled to view it.