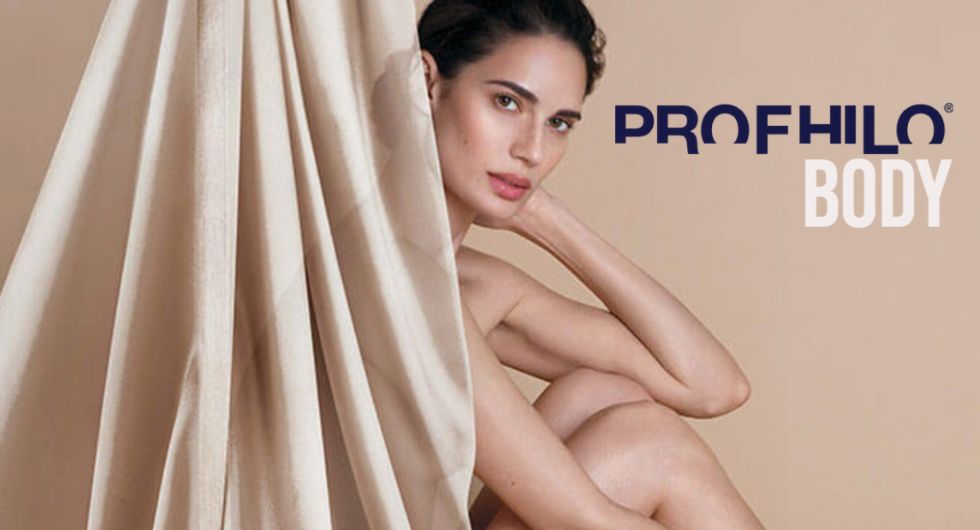 🎥 Introducing PROFHILO® Body to Renew Skin Clinic..
31 August 2022
PROFHILO® Body
Introducing new injectable remodelling treatment Profhilo Body which is specifically intended for the treatment of the body skin laxity.
PROFHILO® Body is the only injectable treatment specifically designed for treating skin laxity on body areas as opposed to the face. It has one of the highest concentrations of hyaluronic acid on the market & is designed to improve the skin in a number of ways including;
Deep-down, long-lasting hydration
Remodels the skin by prompting the production of collagen and elastin (clinically proven) which smooths and tightens skin
Reinvigorates skin
Improves skin elasticity
Minimises the appearance of fine lines and wrinkles
Multi-Award-Winning Injectable Product
Aesthetic Awards 2022 'Injectable Product of the Year'.
Highly commended Aesthetics Awards Injectable Product of the Year 2019
Winner best injectable product in Europe – The Aesthetic Industry Awards 2018
Winner Aesthetics Awards Product Innovation of the Year 2016
Special commendation for Aesthetics Awards Injectable Product of the Year 2016
Anti-Ageing & Beauty Trophy for 'Best Skin Enhancement Product' at the 2015 AMEC Congress in Paris, France 2015
To schedule a consultation or book a treatment give us a call or drop us an email.
To purchase products or gift cards visit https://www.renewclinic.ie/store
📞 016619261
📧 This email address is being protected from spambots. You need JavaScript enabled to view it.