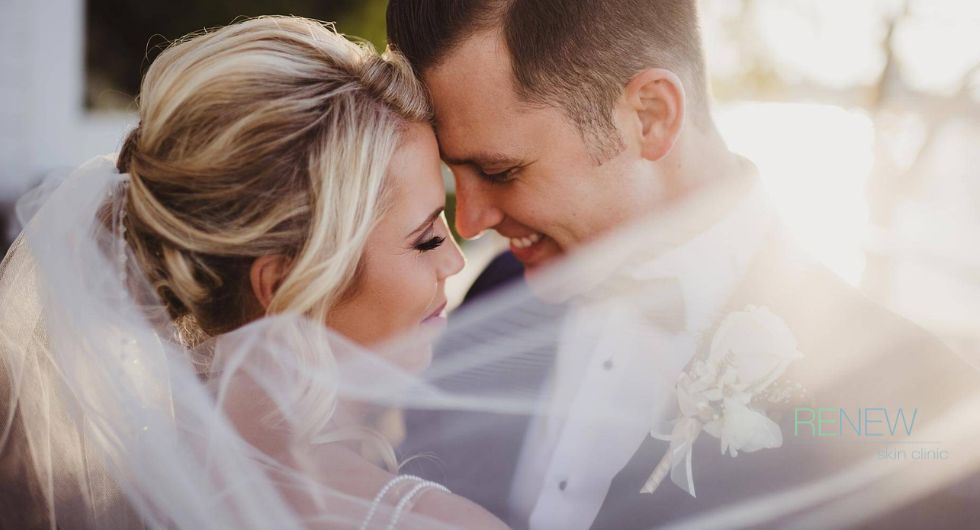 Get the perfect bridal glow for your wedding day..
20 October 2022
Everyone wants that fresh bridal glow on their wedding day, but how do you achieve it & when is the best time to begin?
No matter a bride's style or aesthetic preferences, there's one thing all brides can agree on—the importance of the bridal glow. Every bride wants fresh, smooth, dewy skin when she walks down the aisle, but the ever-elusive bridal glow can be hard to achieve with so many treatments and products to choose from. A great bridal glow comes from skincare treatments and a skincare routine, which starts months and months before the Big Day.
Bridal Package Includes 4 treatments - €700
1 x Ipl treatment - One of the great things about IPL photo rejuvenation is that this one treatment can address several skin complaints in one go. If you have skin discolouration, sun or age spots, broken capillaries or rosacea, IPL can target these while also rejuvenating the skin.
1 x Plump & Glow - The Plump & Glow Facial is a combination treatment comprising of both Microneedling and Mesotherapy. These two treatments work in synergy to restore and maintain a healthy, youthful skin texture. It is the ultimate treatment for non-surgical and non-ablative treatment of various skin conditions.
1 x Image Skincare Peel - At Renew Skin Clinic we use the most technologically advanced product lines for our peels to achieve the most effective results for each individual. A medical peel is one of the least invasive ways to improve the appearance of your skin.
1 x OxyGeneo - treatment provides the only 4-in-1 Super Facial. Patented and clinically proven OxyGeneo® technology results in unparalleled skin nourishment & oxygenation, for smoother complexion. No downtime super facial can be carried out pre any event to leave your skin visible tightened and refreshed.
We also offer the Bridal Package with 1 area of Botox - €850, 2 areas of Botox €900 or 3 areas €950
In order to create the perfect skincare plan to address your specific needs, a thorough skin consultation is essential.
Schedule your Bridal Skincare Consultation today!
Hatch St 📞 016619261
Naas 📞 045 901111
Drogheda 📞 041 985758
Contact via 📧 This email address is being protected from spambots. You need JavaScript enabled to view it.