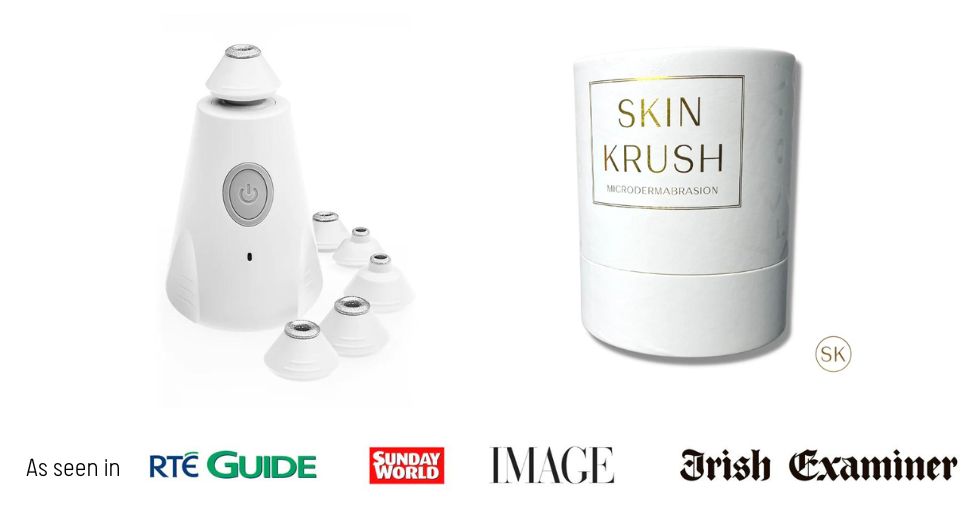 🎥 The Microdermabrasion Kit you NEED to have!
🎅Fabulous gift idea this Christmas
09 November 2022
The Microdermabrasion kit is an at home skin treatment that removes dead skin cells from the outer layer of the skin. Benefits include
- Visibly smaller pores
- Reduced fine lines
- Reduction in blackheads & mila
- Visible reduction in blackheads
- Glowing & rejuvenated skin
- Removes tough stubborn tan from your hands, elbows and feet after just one use
SKIN KRUSH® is an Irish brand founded in 2021 by skincare nurses and best friends Jeanette Dunne and Sinead Gallagher. They are also the skincare experts behind Renew Skin Clinic, one of Ireland's leading, award winning aesthetic clinics. Their goal is to enable people to enjoy healthy and vibrant skin from the comfort and convince of their own home.
To purchase products or gift cards visit https://www.renewclinic.ie/store
📞 016619261
📧 This email address is being protected from spambots. You need JavaScript enabled to view it.