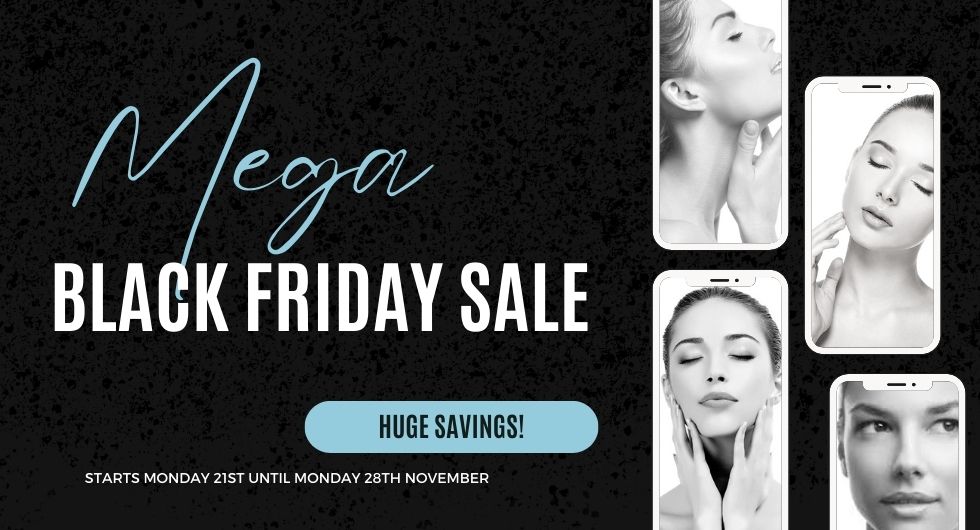 Get ready for our Black Friday sale..
16 November 2022
All the sale deets, right here, right now. Get Black Friday Ready.
Buying things that aren't wanted isn't just awkward - it's a waste of money, time and resources. By giving the gift of choice, a gift card makes they best Pressie!
Buy €100 get €20 free
Buy €500 get €150 free
Buy €1000 get €250 free
T&C apply to discounted vouchers, free vouchers can only be used to purchase full price treatments not already discounted treatments. Cannot be used for product purchase.
Prescriptive Facials - Get €50 off
4in 1
Plump and Glow
Microneedling
Oxygeneo
Hydrodermabrasion
Vampire facial PRP
Advanced Peel - Get €50 off
Image Perfection Lift Peel
Image Beta Peel
Head over to treatment section on our home page for full description on each facial and advanced peels
Hatch St 📞 016619261
Naas 📞 045 901111
Drogheda 📞 041 985758
Contact via 📧 This email address is being protected from spambots. You need JavaScript enabled to view it.