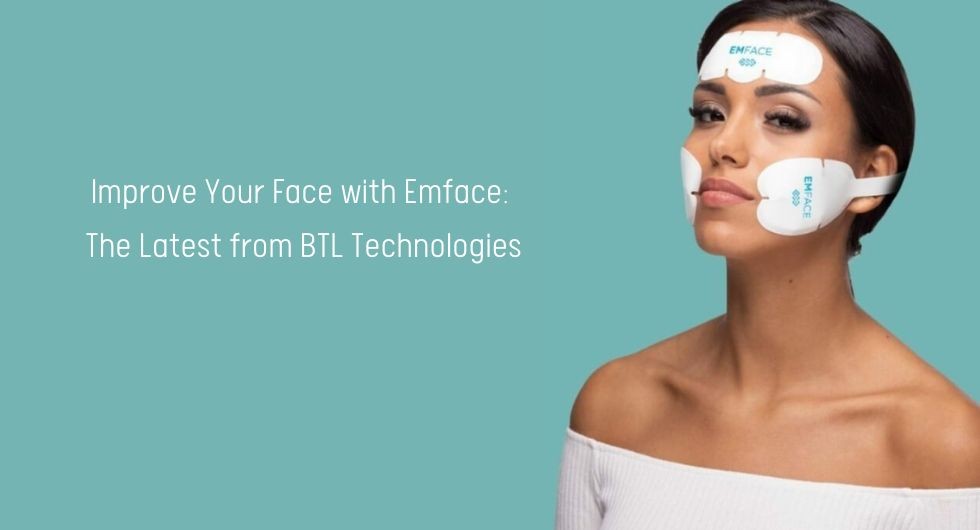 🎥 Like the sound of less wrinkles, more lift?
Well then you'll love the sound of emface at Renew!
03 May 2023
We are so delighted to announce that the latest arrival to Renew Skin Clinic is the revolutionary EMFACE treatment.
Emface lifts and tones the face and neck by treating the skin and muscle at the same time. It prevents and reverses facial signs of aging so you get less wrinkles, jowls, and midface descent.
Collagen and elastin are the framework for tight, youthful skin. We produce less as we age, but Emface kick-starts that production back into high gear. Studies show that most patients enjoy a 110 percent increase in elastin and a 26 percent increase in collagen with Emface. While the subdermal connective tissues get a major boost in support, the surface texture of the skin improves, too.
Four treatments in total are required, each spaced 5 – 10 days apart. Most people describe the sensation like a warm flush or buzzing. Skin is heated to 41 degrees Celsius, and you may experience a light "electrical" feeling around the forehead and cheeks. However, this treatment is not considered uncomfortable or painful. You will also be scheduled for follow-up appointments at 1 and 3 months after your initial treatment. We will photograph your before, progress, and after photos so you can track just how amazing your Emface results are.
Why EMFACE? It is a revolutionary, needle-free, 20-minute treatment for less wrinkles & more lift. The procedure is completely non-invasive and without any downtime.
Emface is available at our Hatch St and Naas clinic
Hatch St 📞 016619261
Naas 📞 045 901111
Drogheda 📞 041 985758
Contact via 📧 This email address is being protected from spambots. You need JavaScript enabled to view it.