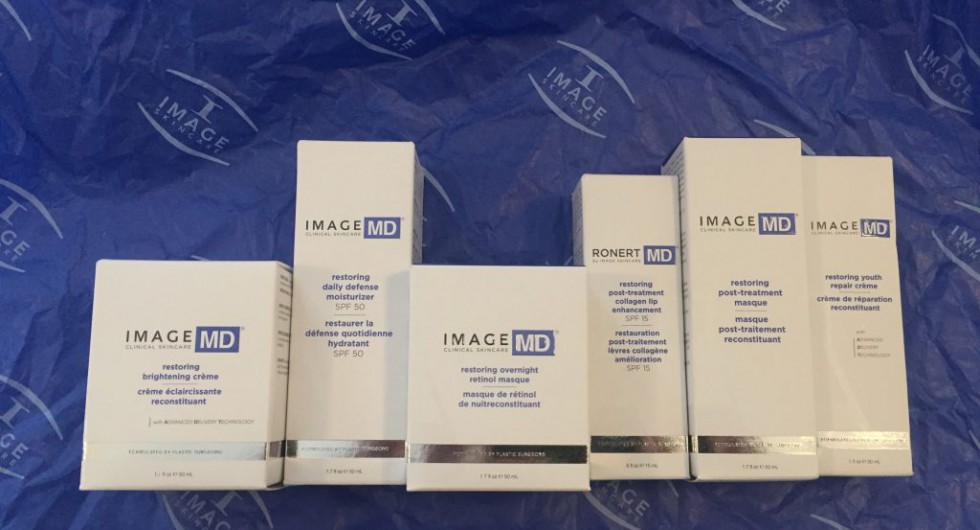 NEW IMAGE Skincare MD Range is here!
24 October 2017
What you need to know about new IMAGE Skincare MD Range…
At Renew Aesthetic Clinic we are delighted to introduce the latest skincare range to reach our European shores.
IMAGE MD (which is the brainchild of plastic surgeon Dr. Marc Robert and he is also the founder and president of IMAGE skincare) has been formulated by Plastic Surgeons to address the signs of ageing we all experience such as fine lines, wrinkles and pigmentations.
This new range of products contain ingredients and delivery systems that utilises the latest advancements in skincare technology. Unlike other skincare programs, this collection can be used as a daily, ongoing skincare protocol.
The IMAGE MD Range helps to combat all major signs of ageing and it supports skins natural defence mechanisms, fights free radical damage from environmental exposure and helps to compensate for nutritional imbalance of cells.
The latest MD Range has cutting-edge delivery systems, which enable active ingredients to reach the deeper layers of the skin in order to fulfill their function. Their unique delivery system allows controlled release of ingredients, enhances the stability of product penetration, reduces irritation and increases effectiveness.
IMAGE MD can only be sold through a nurse or doctor and a full consultation is required before it can be used.
Please call us today to find out more and to book in for your FREE Skin Consultation.