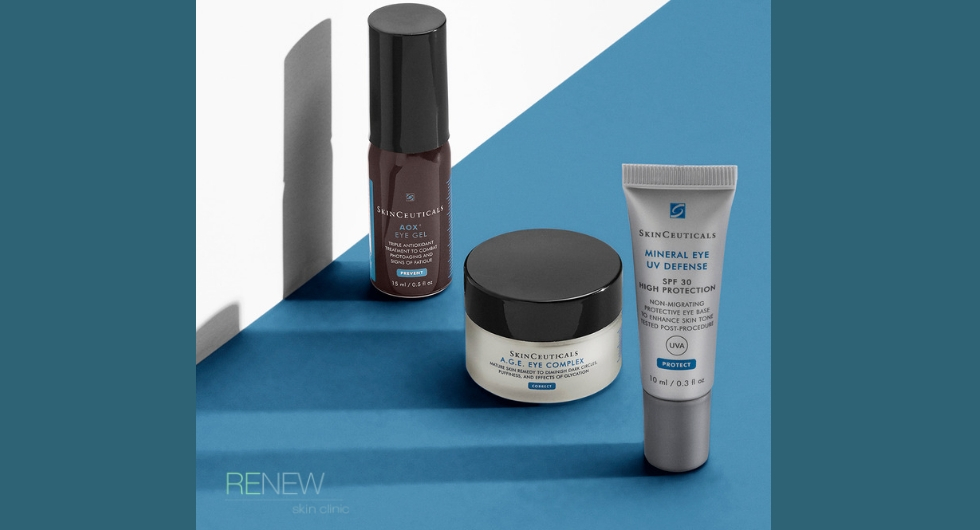 Wrinkles under the eyes DON'T start when you actually SEE them.
Here's how and when they start..
10 October 2018
You wake up one morning and all of a sudden see another new line or two around your eyes. Panic sets in…right? Your reaction is, "It just popped up overnight." Well…not really. When you actually see the new line you should know it started developing long ago. This is often true of dark circles under the eyes and puffiness, too…they start gradually and all of a sudden we notice them.
Can proper skin care or treatment around the eyes help to prevent lines, wrinkles, dark circles and puffiness? Yes… proper treatments and good habits can certainly postpone these irritating happenings for many years…they can also soften the effects if they do occur.
Meet the SkinCeuticals eye care trio you can't live without keeping the delicate skin under your eyes looking youthful….
Proven to prevent future skin damage and reduce puffiness, correct visible signs of dark circles, and protect sensitive skin around the eye area.
Skin Ceuticals are available at Renew Skin Clinic Dublin, Naas and Drogheda
Call today and book a free Skin Consultation with one of our expert Nurses