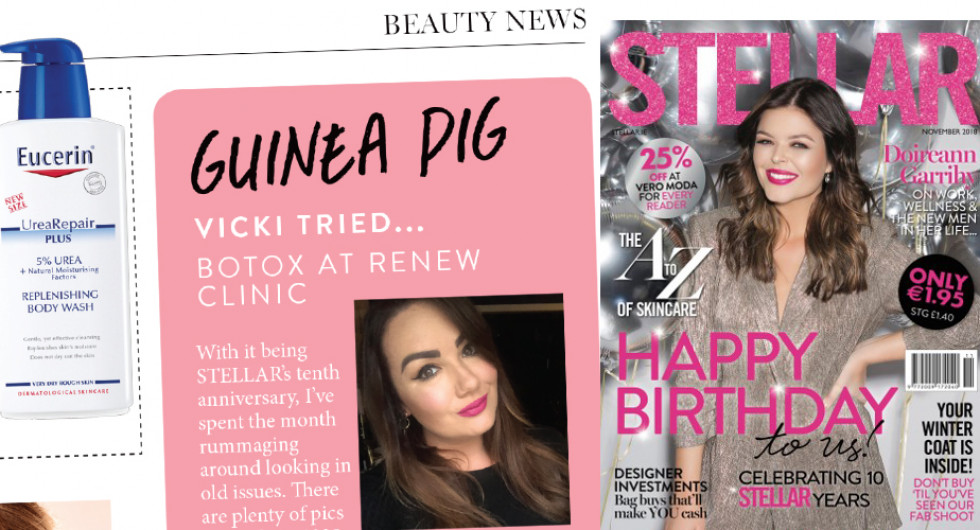 Dermal Fillers at Renew with Stellar Magazine
Vicki tried . . . Botox at Renew Skin Clinic
01 November 2018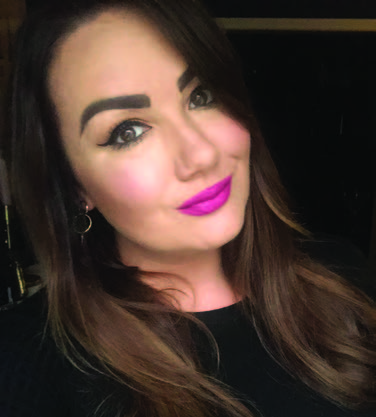 With it being STELLAR's tenth anniversary, I've spent the month rummaging around looking in old issues. There are plenty of pics of me from 2008 looking like a baby, and it's definitely made me question why time has been so damn cruel to me! I'm nearly 33, and while I don't have deep set wrinkles or crow's feet, I have lots of thready lines on my forehead that make-up sits in, and a nasty frown line.
I've had Botox once before but only a tiny bit because I was terrified. I liked it, but felt it wore off quite quickly. I decided that this time I'd go for a little more, including the frown line between my eyebrows, and I'd visit my skin gurus in Renew Clinic instead of going for a more budget option – I don't want to scrimp on something like having poison injected into my forehead, and I've been going there for acid peels for a couple of years and adore the gals.
I met the lovely doctor Katherine and told her my concerns, as well as what I expected – I still wanted movement in my eyebrows and not to look overly frozen. She had me frown and raise my brows, and she drew little lines on my forehead with a white pencil. She then had me lie down, and when my forehead was resting she injected it in those little spots. I had three jabs between my brows, and three in my upper forehead.
It does hurt a little, but it's just a bit stingy, nothing crazy. I bled a tiny bit, but it's only a pinprick and stops soon. You avoid baths, exercise, make-up and throwing your head around for 24 hours, and the Botox works its magic over the following 3-10 days. Some people experience mild swelling, but it's nothing noticeable. Each morning afterwards, I woke up with my forehead feeling a little stiffer; it's just slighty unusual but not uncomfortable and you get used to it very quickly.
It's now been two weeks and my forehead looks FAB – smooth, even and line-free, but I can still move my brows. My aim was to look great for our tenth birthday bash, so hopefully I've achieved it!
Botox treatment from €250 at Renew.