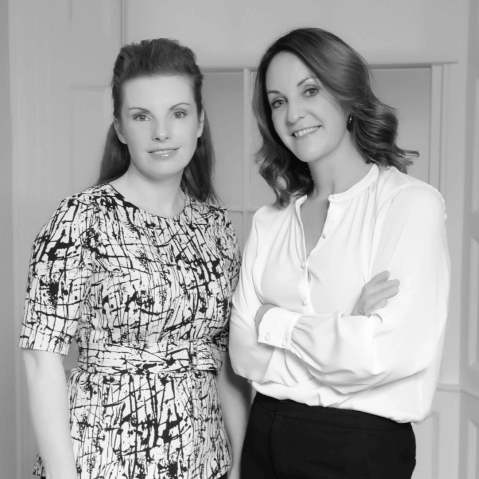 Renew Clinic's Skin Experts: Jeanette Dunne & Sinead Gallagher Welcome to Renew Skin Clinic's online store, Ireland's best one-stop-shop for skincare.

Aesthetic nurses with 15 years experience in the industry we have always believed that women and men want to look great for their age and so at Renew Skin Clinic our nurses alway offer a natural realistic treatment program to keep you looking like you but better.

Sourcing only the best brands and products, you can be reassured that Jeanette & Sinead have tried and tested each and every product. Our nurses have years of Aesthetic experience to enable them to give you the information and advice that will best suit your needs. We pride ourselves on discretion and privacy and in making your visit to Renew Skin Shop as comfortable and as informative as possible.
Creating Your Personal Account
Create an account to access treatments and products that we don't sell in our shop. We offer a completely free Skin Consultation in order to determine the products that will suit your skin type and achieve the best results. Simply fill out the form below and request a consultation in one of our branches. During your consultation we will create your account in which you will find the products you have been recommended. The products in your personal account are not available for sale over the counter why we insist on a consultation. Your account will only be active for the recommended duration of your treatment. This allows you to log in and re-order your products as and when you need them over the course of your skin treatment.

Please fill in the form below and one of our dedicated team will be in touch to organise your Free Skin Consultation.
REQUEST A FREE SKIN CONSULTATION
Already have customer account? Please login first.