PRP
To treat ageing skin,
fine lines and dull skin.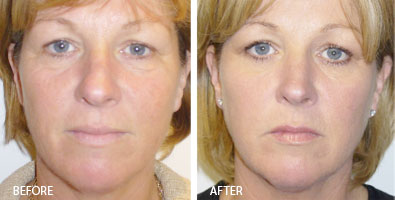 Platelet rich plasma has been used over the last several years as an effective treatment in various surgical and medical fields.
The use of PRP has long known in aesthetic medicine. Neck and face rejuvenation with PRP is an application which was explored.
Platelet Rich Plasma is a natural occurring component of your own blood. PRP encourages skin rejuvenation by stimulating the growth of your own collagen and improving blood supply to the tissue, both of which are important factors in anti-aging therapies. Your Skin tone and texture will improve as the PRP stimulates new collagen Growth.
What changes will I notice?
PRP encourages collagen growth and improves blood supply to tissue, both of which are important factors in anti-aging therapies. Your skin texture and tone will improve as new collagen cells are stimulated and developed.
Visible results take 3-6 weeks and clinical evaluations have shown that the effect continues over time and usually lasts longer than any other injections therapies. It is an effective face rejuvenation treatment.
Results do depend upon a number of factors including your overall health status, age, dietary variations, smoking and finally your unique skin type.
What is involved?
A small amount of your own blood is process in a high specialised, state of the art system, specifically designed to extract the PRP in a safe, clinical manner. This PRPR serum, containing your own unique concentrates platelets and tissue growth factors, is injected into areas of the face, Neck, décolletage, hands and other skin areas that require rejuvenation.
Is there discomfort with this face rejuvenation Treatment?
Each person is unique and responses to intra dermal injections will vary, though adverse reactions are rare. It may be recommended to use a topical anaesthetic cream before injecting the PRP. You may feel a tingling sensation after the procedure and there may be redness, slight swelling and bruising. These symptoms will soon disappear.
Are there any contra-indications to the use of PRP?
If you're in good general health there are unlikely to be any contra indications but you must inform your specialist if you are taking any medication, blood thinning (anti-coagulant) medication, undergoing steroidal or any other long term therapies.
Price start from €395. PRP and Microneedling €495



PRP Cellular Matrix
PRP, is sourced from a small sample of your own blood. It is rich in growth factors that help improve the skin's overall health. Growth factors help repair skin damage. They also improve the firmness and elasticity of the skin. Non-Surgical Facelift – PRP Vampire Cellular Matrix™ the Hyaluronic Acid (HA) helps provide hydration into the deeper layers. HA holds moisture a thousand times its weight. This gives skin its soft and plump texture. PRP Cellular Matrix is an advanced innovative patented method by RegenLab ( Switzerland). This method combines Hyaluronic Acid (HA) and PRP in one treatment.
Treatment
1. The doctor extracts a small amount of blood.
2. The doctor will add this blood to a collection tube. The tube contains 2ml of non-reticulated hyaluronic acid. Then this solution is added to a centrifuge. The centrifuge ensures that only the Cellular Matrix (enriched cells or blood platelets/hyaluronic acid combination) remain.
3. The platelets (PRP) & HA are combined to make PRP Cellular Matrix, the doctor then injects this solution into the skin.
4. Over time, the enriched plasma & HA produce younger, firmer, and tighter skin over the recommended 3 treatments.
Benefits
PRP Cellular Matrix has the simultaneous effect of deep, long-lasting and stable hydration, rejuvenation and modulation of lineaments allowing to avoid the whole complex of age-related skin changes problems:
1. skin dryness and laxity
2. wrinkles and creases (including nasolabial fold)
3. irregularities of skin colour and microrelief
4. losing of lower face sharp contours
5. skin photoaging, stress aftereffects.
The following complex effect is achieved as the result of PRP CELLULAR MATRIX™ injection procedures:
1. wrinkles and creases become less visible and disappear
2. skin stiffness is increased
3. skin tone is levelling and increasing
4. skin is tightening, becoming firm and compact
5. it provides a natural lift for all areas
6. deep moisturising of the skin
Prices
€600 per treatment – 3 treatments recommended Course of 3 treatments : €1620