Medical
Micro
Dermabrasion
To treat rough skin
texture, blackheads and milia

DiamondTome Microdermabrasion
This skin-deep exfoliation process is carried out using a Diamond-Chip wand to gently polish away the top layer of skin, revealing a smooth and vibrant complexion. Microdermabrasion is commonly used to treat and / or diminish:
Blackheads and whiteheads
Fine lines and wrinkles
Sun damaged skin
Acne prone skin
Superficial age spots
Hyperpigmentation
Oily skin and dry patchy skin

Price €90 or 2 for €140
See Also:
www.altairinstruments.com
WHAT PEOPLE SAY
Image Magazine & The Gloss Magazine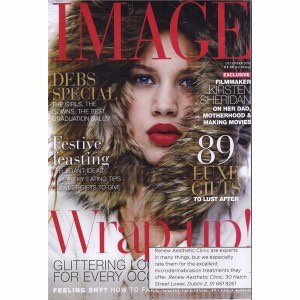 Renew Aesthetic Clinic are experts in many things, but we especially rate them for the excellent microdermabrasion treatments they offer.

This combo suited me – the microdermabrasion polished up my dull skin, while WEEKLY PEELS SLOUGHED AWAY DEAD SKIN CELLS…I loved co-owner Sinead Gallagher a former nurse at St Vincent's Hospital) for her warm, no-nonsense manner but, most importantly, for being realistic.