An antiaging mix of
Microneedling, mesotherapy,
LED Light and
Hydrating Mask.
Plump and Glow
The Plump & Glow Facial is a combination treatment comprising of both Microneedling and Mesotherapy. These two treatments work in synergy to restore and maintain a healthy, youthful skin texture. It is the ultimate treatment for non-surgical and non-ablative treatment of various skin conditions.
What Results Can I Expect?
These minimally invasive treatments will reduce the appearance of fine lines and wrinkles, scarring, pigmentation, and uneven texture while also firming, brightening, and hydrating the skin.
How Does the Plump and Glow treatment Work?
Microneedling: Using a Dermapen, Microneedling produces channels in the dermis which sufficiently stimulate the body's natural defences to repair and produce concentrated amounts of collagen and elastin to the treated areas of skin. These channels also create a pathway for skin products to penetrate more easily, boosting their effectiveness massively.
Mesotherapy: Mesotherapy solution is delivered into the skin through these micro channels created by Microneedling. Filorgi Mesotherapy solution contains hyaluronic acid, vitamins, minerals, and amino acids.
We finish the treatment with a hydrating mask and LED light therapy.
Topical Anaesthetic will be applied to the skin prior to treatment making this an entirely comfortable treatment experience
What are the Benefits?
Mesotherapy is a collagen stimulating treatment. It helps to improve fine lines, skin tone and texture, resulting in a more youthful appearance. should these occur they usually settle after a day or two.
Who is suitable for the Renew Signature Treatment?
Everyone will benefit from Microneedling and Mesotherapy, particularly those concerned with fine lines, wrinkles, scarring, skin texture issues and general skin rejuvenation.
Is there any downtime?
The usual needle side effects are to be expected such as localised mild bruising or swelling but should these occur, they usually settle after a day or two.
Price:
€295.00. Buy 3 get 1 Free
WHAT PEOPLE SAY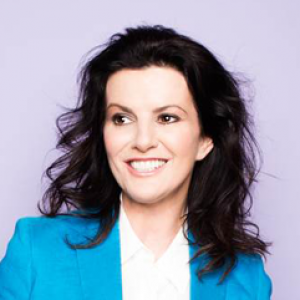 So, as the number fifty is edging closer every day... I have decided to try and save my face from falling into the sea! I would never be able for plastic surgery, the word alone makes me feel nauseous. After much research via chat with girls and the interweb, I decided to try Ultherapy...

An ultrasound treatment that stimulates collagen. I had two treatments, which I'd describe as not painful but not as nice as a facial! Well, I declare to God, I'm pretty sure I saw an improvement in the jawline straight away! Just a little tighter...but the nice part is that it continues to work as time goes on. I will definitely have it again next year.
#SavingFace