Mens
Treatments
Stay Strong
Look Great
All our treatments are suitable for men and women. Staffed by fully qualified Healthcare Professionals, RENEW is dedicated to offering discreet and personalised aesthetic treatments and particular attention is given to clients privacy and confidentiality. Popular Treatments for Men include:
lASER HAIR REMOVAl
The Lumina Medical IPL system is a source of high energy pulsed light for medical and dermatological application. It offers a safe, non-invasive treatment for Permanent Hair Reduction. Treatments are carried out following a consultation with an experienced nurse, where the melanin content of the hair and skin are assessed and an individual treatment plan is devised. Learn more
MEN'S THREAD VEINS
We can offer a range of treatments for Thread Veins including IPL Medical Grade laser, Medical Grade Peels and ZO Skin Health. Please contact us to find the treatment best suited to your needs.
Acne is one of the most common skin conditions we treat. We can work with you to formulate a tailored plan to get the most beneficial affects of the treatments available. Popular treatments include Genosys Micro Needling, Medical grade Medical Peels, Medical grade Microdermabrasion and ZO Skin Health. Please call us to discuss your needs and we can provide a pressure-free consultation.
ANTI-WRINKLE INJECTIONS
The consultation for our anti-wrinkle treatments is a pressure-free experience, tailored to the client's concerns, and imparts no obligation to proceed with treatment. Confidentiality and discretion are guaranteed. The aim of treatment is to leave the client looking relaxed, revitalised & rejuvenated. Please see our Anti-Wrinkle page for more information.
MICRODERMABRASION FOR MEN
This skin-deep exfoliation process is carried out using a Diamond-Chip wand to gently polish away the top layer of skin, revealing a smooth and vibrant complexion. Microdermabrasion is commonly used to treat and / or diminish: Microdermabrasion is commonly used to treat and / or diminish:
Blackheads and whiteheads.
Fine lines and wrinkles.
Sun damaged skin.
Acne prone skin.
Superficial age spots.
Hyperpigmentation.
Oily skin and dry patchy skin.
FILLERS
As we get older the production of our natural hyaluronic acid diminishes. An injection of Restylane replenishes the lost volume and improves your looks by enhancing your facial profile, creating fuller lips and smoothing out fine lines and wrinkles.
Restylane is a natural form of hyaluronic acid that is derived from a plant source and occurs naturally in the body. Hyaluronic acid holds water, which hydrates and gives volume to the skin. Please visit our Fillers page for more information.
FACIAL FILLERS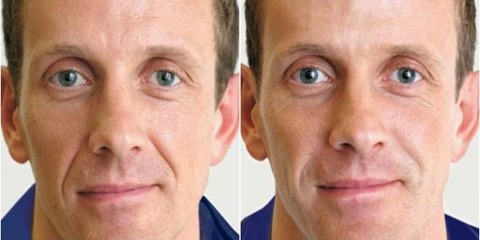 VEIN TREATMENT
ACNE TREATMENT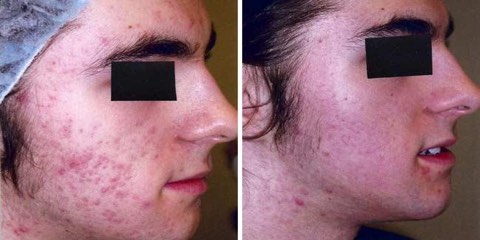 HAIR REMOVAL