Lip Fillers
To treat lines and
volume loss all around
the mouth area
Lip Fillers from Renew Clinic
In the last few years, lip fillers have become increasingly popular in Ireland. Many people wish to rejuvenate the look of their lips to enhance the appearance of their face. This can be as simple as restoring lost volume, evening out lip volume or softening out fine lines(smoker lines). This can restore a more youthful appearance to the face and give confidence back.
One of the best solutions for thin lips is a lip rejuvenation treatment. Lip rejuvenation fillers from Renew Skin Clinic are a natural and safe way to replace lost volume or enhance the lip area. You can see immediate, long-lasting results with just one treatment that leaves you with full, beautiful and natural looking lips.

The Benefits of Lip Fillers
Lip fillers are a great way to enhance the look of your face and provide natural looking contouring. Your lip filler treatment will leave you with results you'll be proud to show off.
Benefits of a lip rejuvenation treatment from Renew Skin Clinic are:
Replacing lost volume due to age
Increasing "plumpness" and volume to the lips
Natural looking results
Safe, using only market-leader lip fillers
Helps prevent lipstick bleeding
Non-invasive with minimal downtime
Prices start from €400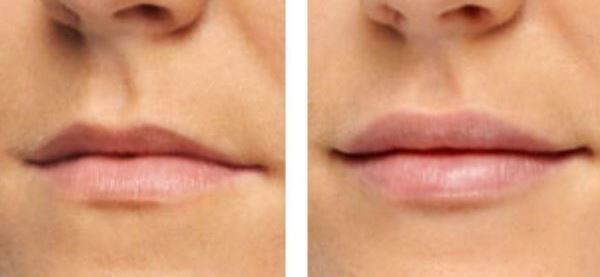 Lip Filler Frequently Asked Questions
What are lip fillers made of?

Are lip fillers safe?

What happens during my lip rejuvenation treatment?

Will I see results of my treatment immediately?

How long will my lip filler last?