MEDICAL LASER HAIR REMOVAL
The Lumina Medical IPL system is a source of high energy pulsed light for medical and dermatological application.
It offers a safe, non-invasive treatment for:
Treatments are carried out following a consultation with an experienced nurse, where the melanin content of the hair and skin are assessed and an individual treatment plan is devised.
Prices start from €80 to €175 depending on the area to be treated.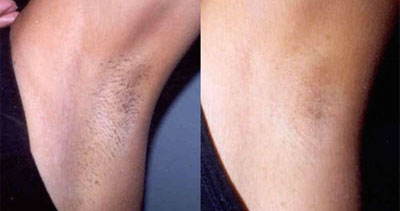 FAQ'S on Laser Hair Removal
Is Laser Hair Removal Permanent?

How many sessions do I need to achieve a smooth skin?

How soon do I expect to see results? How do I know it is working for me?

How does the treatment feel?

Can I tan while having laser treatment?

Can fake tan be worn throughout my course of treatment?

How do I prepare for hair removal?

What are the possible side effects?

Is Laser Hair Removal for everyone?

I have ingrown on my face, legs, bikini area. Would laser help?

What should I do before treatment?

What should I do after treatment?
WHAT PEOPLE SAY
Client Review on Laser Hair Removal The treatment I receive at Renew Naas with Sinéad is always excellent. I'd received other laser treatments at other establishments over the years but they never worked long term. I've completed a series of treatment with Sinéad and the results have more than been surprising after previous experiences. I expected a top up much earlier than I needed it, the results have been excellent, Sinéad provides realistic expectations and advises as to the most appropriate follow up as required. I'd recommend anyone to contact Renew for laser treatment as they won't get better results or advice anywhere else, in my opinion.
Sunday Independent
Laser Treatment at Renew The good news for dark women is that laser treatment is particularly effective for us, as it works best on pale skin and dark coarse hair. You need to have a few sessions because hair grows at different stages, but the difference after two sessions has been tremendous for me, and I'm absolutely thrilled with the results.