Medical
Micro-Hydro
Dermabrasion
To treat rough skin
texture, blackheads and milia

DiamondTome Micro-dermabrasion
This skin-deep exfoliation process is carried out using a Diamond-Chip wand to gently polish away the top layer of skin, revealing a smooth and vibrant complexion. Microdermabrasion is commonly used to treat and / or diminish:
Blackheads and whiteheads
Fine lines and wrinkles
Sun damaged skin
Acne prone skin
Superficial age spots
Hyperpigmentation
Oily skin and dry patchy skin



DiamondTome Hydro-dermabrasion




These unique wands offer the next level in Dermabrasion. Still giving the same great exfoliation as traditional microdermabrasion but allowing you the freedom to add any type of serum in the Hydro Wand®. This allows you to enhance your services and create a signature skin care treatment for each of your clients. The patent pending hand pieces and the vacuum action aids in a deeper penetration of skin care serums. No other system can provide a deep exfoliation and deep product penetration than the combination of the Diamondtome® and Hydro Wand®. We can treat all the same skin concerns as above but also hydrate and repair the skin as we move through the treatment process.
€90 Microdermabrasion / €150 Hydrodermabrasion Buy 3 get 4th free
WHAT PEOPLE SAY
Image Magazine & The Gloss Magazine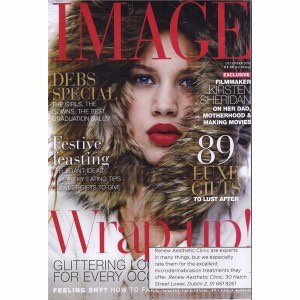 Renew Aesthetic Clinic are experts in many things, but we especially rate them for the excellent microdermabrasion treatments they offer.

This combo suited me – the microdermabrasion polished up my dull skin, while WEEKLY PEELS SLOUGHED AWAY DEAD SKIN CELLS…I loved co-owner Sinead Gallagher a former nurse at St Vincent's Hospital) for her warm, no-nonsense manner but, most importantly, for being realistic.