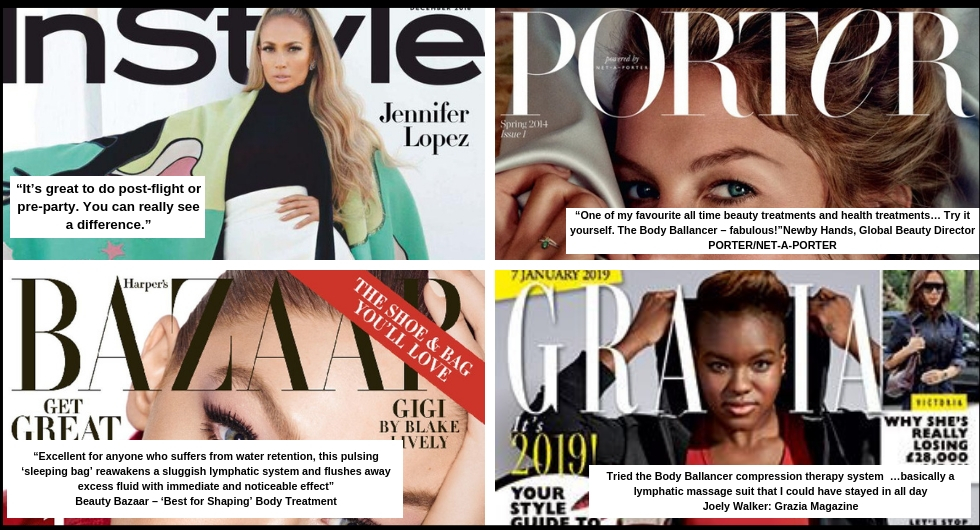 Beauty editors have gone crazy for the recently launched Body Ballancer treatment
Tipped to be the next big body contouring trend in Hollywood
04 January 2019
THE Body Ballancer is a curious-looking device, there's no doubt about it. It looks like a pair of salopettes for those with overly long legs, but climb inside this unglamorous garment and you will experience a supremely effective and highly addictive body treatment.
Consequently, beauty editors have gone crazy for the recently launched Body Ballancer treatment, which – if you undertake a course of regular sessions – it will deliver a very noticeable reduction in the notoriously hard to shift pockets of fat around the hips and thighs .
The Body Ballancer technology is based on the Vodder method of manual Lymphatic Drainage. When you hop into those salopettes and relax on the massage table, your Body ballancer Nurse will program the Body Ballancer machine to deliver a consistent, rhythmic massage program. Individual chambers within the Body Ballancer trousers then fill with air and compress each part of your body from your feet to your abdomen in turn.
One of the great plus points of the Body Ballancer is that you don't even have to undress to use it; it works around jeans, tracksuit bottoms or leggings, making it an unbelievably easy treatment to schedule into a busy day.
The Body Ballancer® provides excellent results in the battle against cellulite, loss of skin tone and is superb in helping to achieve optimal health. Regular use of the Body Ballancer® promotes a healthy lymphatic system, essential in the elimination of the waste and toxins that result from the body's natural metabolic process.
€75 for 45 minutes or a Course of 10 €600
Call 01 6619261